Categories
We accept all major credit cards and ship to over 150 different countries.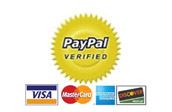 ALL action figure lines
Go Figure Action Figures is your go to online store for all superhero action figures, as well as other TV/movie action figures and toys. Shop our store to find figures from movies like Alien vs. Predator, Animal House, Avatar, Austin Powers, Charlie and the Chocolate Factory, Kill Bill, Pirates of the Caribbean, and much more! We carry TV action figures and toys from popular shows such as Star Trek, Buffy the Vampire Slayer, Family Guy, Fat Albert, Peanuts, and SpongeBob Square pants. We have exactly what you are looking for. Take a look at the categories below and to the left. If you can't find the action figure or toy you're looking for, contact us at orders@gofigureactionfigures.com today!