Categories
We accept all major credit cards and ship to over 150 different countries.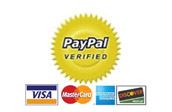 SUPERMAN DC UNIVERSE action figures
We sell several Superman collectible figures from the DC Universe line. We carry all the epic characters from Superman Animated including Bizarro, Cyborg Superman, Lex Luthor, Mongul, Superboy and Supergirl. If you need assistance finding a specific Superman action figure or Superman Accessory, contact us at orders@gofigureactionfigures.com.
SKU: 027084608939

Price: $189.99

Write a review | No reviews for this product.

SKU: 027084726473

Price: $44.99

Write a review | No reviews for this product.

SKU: 027084648584

Price: $49.99 On Sale! $14.99 Write a review | No reviews for this product.

SKU: 027084696813

Price: $24.99 On Sale! $9.99 Write a review | No reviews for this product.

SKU: 027084832921

Price: $69.99

Write a review | No reviews for this product.

SKU: 027084831313

Price: $34.99

Write a review | No reviews for this product.

SKU: 027084696820

Price: $34.99

Write a review | No reviews for this product.

SKU: 746775074661

Price: $49.99 On Sale! $29.99 Write a review | No reviews for this product.

SKU: 027084831191

Price: $59.99

Write a review | No reviews for this product.

SKU: 027084596298

Price: $54.99

Write a review | No reviews for this product.

SKU: 027084596298

Price: $54.99

Write a review | No reviews for this product.

SKU: 027084832419

Price: $24.99

Write a review | No reviews for this product.

SKU: 027084596144

Price: $39.99

Write a review | No reviews for this product.

SKU: 027084596144

Price: $34.99

Write a review | No reviews for this product.

SKU: 027084832914

Price: $124.99

Write a review | No reviews for this product.

| | |
| --- | --- |
| Price: $36.99 On Sale! $29.99 Write a review | No reviews for this product. | |