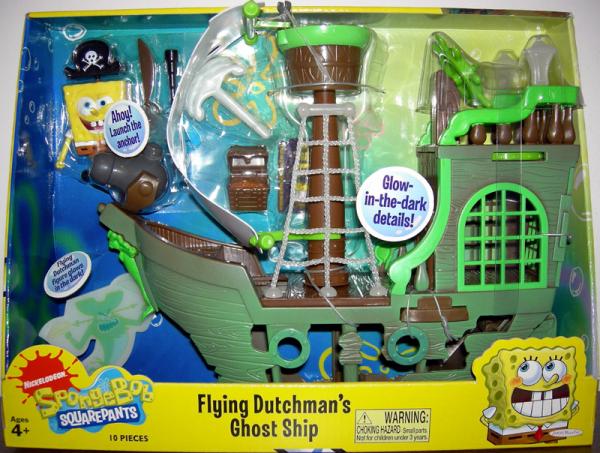 Flying Dutchman's Ghost Ship

Avast and ahoy, matey! Legend tells of the Flying Dutchman, a pirate who haunts the deep ocean. (He's the green glowing guy.) What will happen when PirateBob SquarePants visits the Ghost Ship?
Features launching anchor, spinning steering wheel, lots of hiding spots and glow-in-the-dark details.
Includes Flying Dutchman figure that glows in the dark and PirateBob SquarePants figure (10 pieces in all)!
Ship measures 10.5" length by 10" height.
039897007526