MARVEL action figures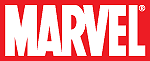 Your #1 Site for Marvel Legends & Marvel Universe Action Figures & Toys
Find all of your favorite Marvel Universe Action Figures here. We carry the best selection of quality action figures at an affordable price. Search for all Marvel Universe characters such as Avengers, Captain America, Fantastic Four, Ghost Rider, HULK, Iron Man, Marvel Legends, Silver Surfer, Spider-Man, Thor and X-Men.
If you need assistance finding a specific or limited edition Marvel action figure, please call us at 440-228-5662 or email us.
Please make your selection from the categories below.