MARVEL action figures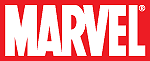 Your #1 Site for Marvel Legends & Marvel Universe Action Figures & Toys
Find all of your favorite Marvel Universe Action Figures here. We carry the best selection of quality action figures at an affordable price. Search for all Marvel Universe characters such as Avengers, Captain America, Fantastic Four, Ghost Rider, HULK, Iron Man, Marvel Legends, Silver Surfer, Spider-Man, Thor and X-Men.
If you need assistance finding a specific or limited edition Marvel action figure, please call us at 440-228-5662 or email us.
Please make your selection from the categories below.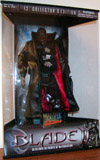 12" Blade II
The tortured warrior known only as Blade may be humanity's last, best hope for survival against an army of immortal vampires. Rendered immune to a vampire's bite by the circumstances of his birth, he sharpened his combat skills to the lethal edge. Fueled by a craving for vengeance, Blade fights alone and alongside his fellow hunters to wipe vampires off the face of the Earth! Features over 30 points of articulation!
086892734025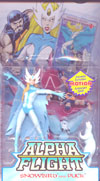 Snowbird and Puck
In her human guise, she is simply known as Anne McKenzie. But those that are familiar with her true form know her as Snowbird, mystical protector of the Canadian North! Born of a human father and goddess mother, Snowbird was bestowed with various magical powers, including the ability to transform herself into any animal of the arctic regions, such as the ferocious wolverine! Nowadays Snowbird allies herself with other super powered individuals- like the jovial, cart-wheeling Puck- on Canada's premier super hero team, Alpha Flight! 5" scale.
035112497622