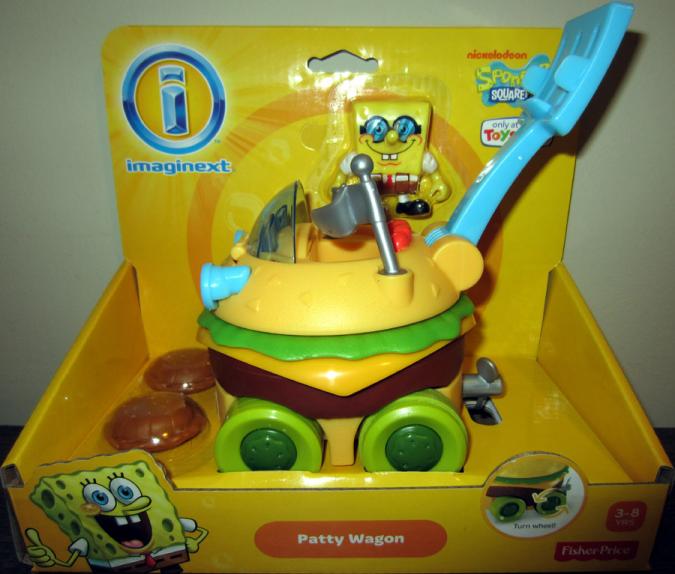 Patty Wagon (Toys R Us Exclusive)

Kids discover cause and effect when they roll the wagon along to make the propeller, lettuce and cheese spin! They can also send Krabby Patties flying using the giant spatula launcher!
A wagon that looks like a giant Krabby Patty - with pickle wheels and a soda for a shifter? Leave it to SpongeBob to show kids that imagination has no limits!
4" long, includes 2 Krabby Patties and SpongeBob figure.
746775130596